Last night I had a couple interesting things happen. On the way home, I had to stop by the yerberia (herb store for mexicans and overly-optimistic non-mexicans). I knew of one that was on the way home, but I'd never actually been inside. I walked inside and suddenly my mother and myself feel as though we walked onto the set of a Cheech and chong movie. I got what I needed for about $5 (take that chain drug stores) and when we left, we smelled as though we'd just walked out of a bar.
I decided I wanted to get a hair cut before going out later to see some friends from high school at Ra. I walk into a salon and ask if the only person working that night could get me in. She could. Ten minutes later she calls me and asks what I want. She wasn't understanding me and was discouraging me from getting what I wanted. Although, my first red light should have been the fact that a salon was going to charge me $12 for a hair cut, I still failed to stop when she proceeded to tell me that I really don't want my hair the way I was describing. I decided to use my phone to find a picture of the hair cut I wanted. I found it and showed it to her and she looked at it and went ok with, but was kind of dismissive about it. As I was driving home, I realized that, in addition to not doing what asked, she left the side of my head (toward the top a little longer than the hair above it. What the hell kind of bozo the clown cut is that?
I also later note that the sides were bumpy. At one point I explained to her that normally I don't have to going into so much detail when Defons cuts my hair, but I also pay $35 (plus tip). The only comfort I take from this situation was that I had gas and when she was cutting my hair was the time it decided to start making it's exits. They were silent and dissipated quickly. Lucky for me, she was frosting someone's hair and the chemicals in the frosting mixture was overpowering my glade wisp scents.
Anyway, I get home and take a shower, Gary FINALLY picks me up and we go to Ra. On the way, I told him I did not want to go to a particular bar because I did not compose myself in a manner becoming of a lady the last time I was there.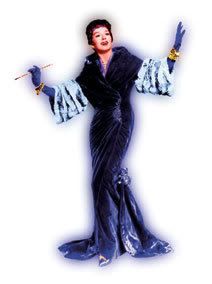 Anyway, we go to Big Bang and I impress my friends with my falsetto singing along to Bohemian Rhapsody. BTW, Sarah's husband is nasty and out of control when he's performing. SO MUCH FUN!
We leave Big Bang after not very long and decide to hit central Phoenix. Guess where we end up. That place where I didn't want to go. We weren't even ten feet in the bar when someone walks in and tells me, I'm glad you're still alive, I tried to help you, you wouldn't be helped.....etc. Gary then tells the guy that he should have called him. I instantly respond that he wasn't answering his phone. So much for trying to go unnoticed. I wasn't enjoying myself and luckily the music sucked, so we decided to go Denny's. Turns out we had more fun at the restaurants than at the bars.
Funny how things start to change when you get older.